Custom Solutions. Quality Service.
Helping clients enjoy their hard-earned retirement rewards.
Service. Integrity. Experience.
At GTX Wealth, we are passionate about empowering individuals and families to achieve their financial goals and live their ideal retirement lifestyle.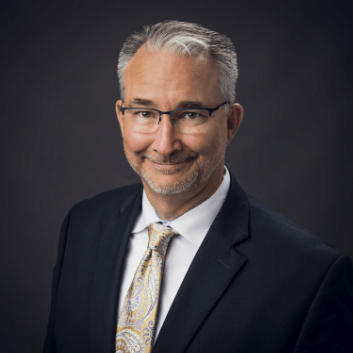 Scott Olson, AIF®, AAMS®
Owner | Private Wealth Manager
When Scott's father sold his small business to a family member, Scott saw firsthand the consequences of not having a proper retirement plan. After the money from the sale ran out, his kind and loving parents were left with only Social Security and his father's small VA pension to live on. When his father died, the pension went away, leaving his mother in an even tougher financial spot. Witnessing his parents' struggles motivated Scott to help others avoid a similar fate. For more than a decade, he has been helping clients develop personalized financial plans to meet their unique goals and needs.
A 20-year veteran of the Army National Guard, Scott was called to serve others even before he became a financial advisor. His time in the military helped solidify his core values of service, integrity and treating others with respect — values that form the foundation of his business. Scott takes a tactical approach to financial planning to help ensure clients will not outlive their money.
"By helping to remove this concern, my clients can focus on spending time with their family and friends, traveling, and enjoying their hobbies and interests," says Scott. "Seeing the boulder of worry lift from their shoulders when they see their custom financial plans come to life is why I do what I do."
Scott is a financial professional who can offer investment and insurance products and services. He has passed the Series 7 and 66 securities exams and holds life, health, annuity, Medicare, long-term care and disability insurance licenses. Scott has earned the Accredited Investment Fiduciary® and Accredited Asset Management Specialist® designations. He graduated from Ridgewater College in Willmar, Minnesota.
Scott and his wife, Luci, live in Georgetown, Texas, and have two grown daughters, Alexandria and Victoria. Together, they love traveling, riding their motorcycle and visiting their hunting property in Tennessee, where they love walking through the hills. Scott also enjoys golfing, hiking, shooting, hunting and fishing in his spare time.